Preparing Furniture in Self-Storage Facilities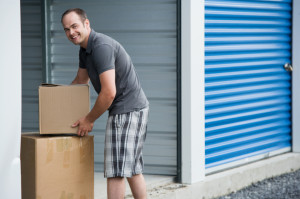 Storing your furniture in a self-storage unit is a great way to keep it safe and secure while you figure out what you want to do with it. Preparing and packing it will keep it in good shape until then. The following tips will help you work on the preparation procedures:
When you're looking for a self-storage facility, focus on working with those that are climate-controlled. This is necessary, since they will provide the perfect environment to keep your furniture safe from moisture, mould and other issues that you might be facing otherwise. Look for a facility with nice, wide doors and a comfortable times when its open. You should have a good deal of plastic sheets on hand you can work with. These will keep the moisture away from your furniture if you spread them over the floor. Call an insurance company for a good quote on a policy for stored furniture. Most storage facilities out there don't have too much in terms of liability compensation, so you would be wise to do better than what they can afford to offer.
Packing and preparation are very important so you can ensure your furniture will look as good as it once did when you put it in storage. Whenever you can, disassemble your wooden tables, beds and other furniture that would take too much time to deal with. Also clean them up slowly and carefully, then following that up with a coat of wax so the finish can survive. Take all the screws and bolts and place them in a plastic bag so you won't lose them. Dressed drawers and end tables make a good packing box during your storage. You can remove the drawers and use them to store smaller items. Make sure you place a towel or something similar over each of them so they can serve as a buffer to avoid scratching. Do the same for all small bits and pieces stored within as they will otherwise be in danger of breaking during transport. You should also place an X on glass surfaces and mirrors as this will help prevent them from breaking in case of light impacts. Store electronics in their original boxes so they can house all the other smaller items and accessories that go with them. Fill up the empty spaces with bubble wrap or other kinds of padding and then you'll be able to stack things on top more safely. You should still avoid putting heavy items on top still however.
Make sure you have your locker secured with a strong combination lock. If you choose a storage unit within a reasonable distance from your home, then you must still check on your furniture once every month or so for any signs of damage. Take a careful inventory of everything inside and make sure nothing is damaged or missing. If you see anything of the matter, report it to your insurance company or storage facility.
Written of behalf of: Fulham flat and house removals