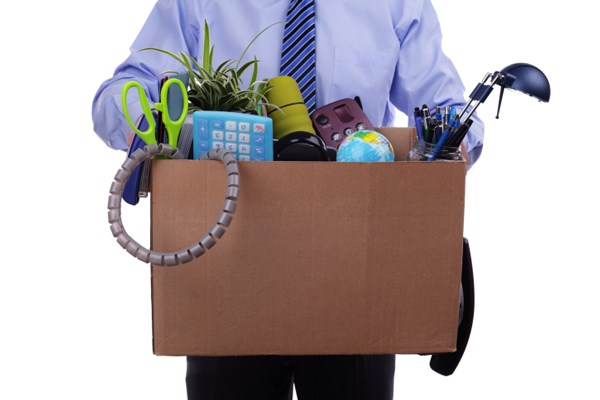 Before starting your move, it's important to take the time to sit down and plan out the entire timeline of the move. Make sure you include the managers or supervisors from different departments to determine if the timeline is feasible and to get their input on any potential roadblocks that could come up. Some departments have a lot more documents and furniture to move than others and the IT team in particular will need time to transport all of the network devices over. It's often best to let them go in first so they can set up the network at the new location and make sure everything is working before people start moving over. Trying to trouble-shoot potential issues with the distraction of dozens of people moving in and setting up shop can be very difficult to do.
Depending on the size of your office, you will want to give yourself anywhere from three months for a small office to eight months for a very large one. If you have any specialized office equipment or machinery to move, this can add to the timeline. If you work in Engineering firm, for example, and need to move a 3D printer, ask your movers if they have experience handling this sort of equipment. Warranties on these expensive pieces of machinery generally do not cover damages from moving so make sure you aren't hiring an amateur.
You will also want to get your hands on the blueprints of the new office to make sure there is enough space to fit the furniture you currently have. This is also a great opportunity to determine if you might need to purchase new furniture or sell existing pieces. If you are selling, often the buyer will come pick it up from your office so you don't need to incur any shipping cost. Likewise, if you purchase new furniture you can have it delivered to the new office so it's ready to be used when you get there. You should also determine if you want the walls painted, or want any changes made to the structure – such as additional meeting rooms. It's far easier to have this work done when the office is empty, before you move in.
If you are organizing the move for a larger office, we recommend assigning someone from each department to oversee their group's move. This person can report to you directly with their moving timeline, requests for modifications to the new office and any issues they are encountering. If you try to micro-manage each individual you will undoubtedly become stressed-out and the move will be slower so choose people you can trust to help plan it out.
Make sure you are not going for an extended period of time without some sort of functional office. You don't want to be caught unprepared or worse, unable to handle an important order from a key customer. Before pulling the plug entirely on the old office, make sure you have at least some capacity at the new location.
Finally, perform your due diligence. Research the office mover before committing to work with them. Ask them to provide some references or tell them some of your concerns and how they can help mitigate them. It's also a good idea to have someone from the company come to your office to assess the move and give you an idea of how long they think it will take.